How to Build a Successful Career as an AWS Developer Fresher
Do you also think that Cloud Computing could be the next big technology? Of course you do. That's why you have come to this page to get more insights about it. Cloud computing is very interesting to study and as a career option too. As time goes, the data available over the internet gets increasing. There is a need to regulate the data flow for better use. Another important reason for everyone to get to know and use cloud computing services is the prediction of so much e-waste in the near future. So, any services provided in relation to this technology could help greatly. That is why, one of the greatest technological giants Amazon has come up with its own web services. Amazon started delivering Amazon Web Services (AWS) certification as early as 2013. Since then, they have put in tremendous efforts to add to these services. Now, AWS provides for almost 250 services and tools. Wow, right?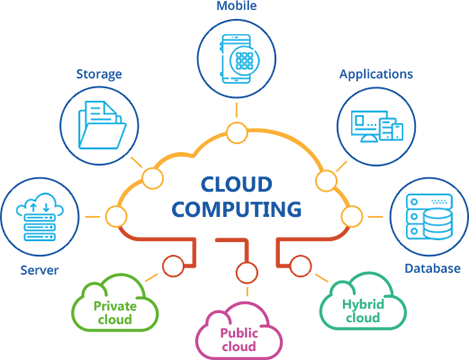 Why Should We Choose A Career in AWS?
In comparison with other cloud computing and web services, Amazon Web Services ranks at the top. Do you know availing an AWS certification could land you in one of the five highest paying certified jobs? Amazon has also developed a knowledge hub for its designers.
What are the requirements?
To get you the details with maximum accuracy, I have gone through and followed up with existing AWS professionals to narrow down the requirements. This is not just what worked with them, try taking this as a workflow on how to become an AWS Developer. If you are serious about getting the job, follow these steps without fail. Although, someone from a technical background may find it easy to learn AWS features, it is not that hard to learn. You can get AWS training online.
Get Trained
Online AWS training doesn't cost you much. A digital AWS training course is self-paced and hassle free. You don't have to sit long hours at classroom sessions. These courses allow one to learn at their own pace. This is important since an entire course could cover almost 50 hours of training.
Follow Guidelines
An AWS training program consists of three simulation training examinations. One needs to follow the guidelines as required per exam.
Research
One can find the research materials in the form of whitepapers, technical guides, reference materials and architecture diagrams.
Exam and Registration
The following are the levels of certification available under AWS Certifications provided. One can opt for the required course and the professional level needed for their required credential.
Skills Required For an AWS Developer Fresher
1. AWS Developing
For a developer to get to the basics of developmental operations, they can choose to go for a basic Associate level. Getting certified will help one become an Associate Developer. There is an upgraded professional level for experienced candidates.
2. AWS Operations
To learn Amazon Web Services at an operational level, one can choose to get certified under a basic System Training Course. To learn detailed operations of the system, the course providers supply a SysOps course.
3. AWS Architecture
Developing the architecture of Amazon Web Service operations is highly sought after. One needs to register and apply for appearing in exams to get certified as an AWS Architecture Developer. The exams are conducted in two phases. They are: Associate Level Exam and Professional Level Exam. This is significant to land jobs as an Associate Level AWS Developer and Senior Level AWS Developer respectively. There is a Professional level certification provided too.
4. AWS Specialties
Idea and Security are the special add-ons to Amazon Web Services. One can become an AWS Web Developer to generate new services to add on to the existing 250 services provided by Amazon. We all know there is nothing as too much security. Hence, there is always a need for developers to come up with more security services.
5. AWS Cloud
Any other provider can give a decent web service. But, it takes a pro to maintain a cloud that stand out. AWS has put Microsoft Azure and Google Cloud behind with its cloud computing services. A certification in AWS training could train you in the Organizations of the cloud, BigData and Security services too.
How to Start a Career as an AWS Developer Fresher?
Once you get certified in any level of AWS training, you can choose to start to work with the respective trained level. Below are the certification levels available to acquire a career path as an AWS Developer fresher.
1. Cloud Practitioner
A Cloud Practitioner is tested for their knowledge in the AWS cloud computing services. A foundational level certification in AWS cloud platform is the qualification required for one to become a Cloud Practitioner. One needs to have a minimum of six months experience to appear for the certification exam.
2. Solution Architect
A Solution Architect designs and builds applications employing AWS services. One needs to learn to use AWS tools and techniques. A certification course in AWS training will educate one on how to design, manage and utilize AWS applications. The certification exam is available in two levels: Associate and Professional.
| | |
| --- | --- |
| Associate Level Certification | Professional Level Certification |
| Required to become both Associate level solution architect and professional level solution architect | Minimum  of two years' experience required as an associate level solution architect |
| Skills obtained include designing and building apps in AWS, security services, networking services, hybrid applications usage, AWS infrastructure, cloud computing services | Knowledge acquired include best practices for designing  AWS applications, migration of applications, optimization of applications |
4. Application Developer
An Application Developer is required to develop and maintain high-end AWS applications. A certification course in AWS application development could teach one how to write basic code. One can also learn employment and secure use of AWS applications. This certification is available at an associate level. One can obtain deep knowledge about AWS architecture, AWS services and their practice, AWS database, workflow of database and so on.
5. SysOps Administrator
An AWS SysOps Administrator is required to work with LINUX/UNIX concepts. A certification course in SysOps Administration will provide one with the necessary technical and conceptual knowledge in SysOps Administration. The certification exam is available at an associate level. One can learn to maintain AWS applications within the AWS platform, using AWS services, and data exchange and system management in AWS platform.
6. DevOps Engineer
A DevOps Engineer is required to manage applications on an AWS platform. One needs to get expertise in Continuous Delivery (CD) and Process Automation. A certification course in AWS DevOps Engineering will educate someone on CD methodologies, how to implement CD systems, maintaining AWS systems, Implementation of AWS systems. To become a professional DevOps Engineer, one needs to clear the associate level certification available in DevOps Engineering. This certification exam is available in both associate and professional levels.
Many services of Amazon Web Services have been updated in 2018, leading to surplus growth opportunities in AWS careers. A decent AWS can earn up to $1, 27,000 per year.